Free Shipping
30 Days Trial
10 year warranty
If you don't love your desk send it back for free
Free Shipping and Tracking from
our door to Yours!
If you have any issue,
we'll make it right!
Our consultants are available on Monday through Friday from 9 AM to 5 PM Eastern
Single Electric Motor

Digital Remote with Up/Down Control

2 telescopic Leg Column

Gyroscopic Collision Sensor
Load Capacity:

551lbs (250kg)

Up Down Speed: 0.6" (1.5cm) / second

Sound Level: =< 50db

Adjustable Height Range: (Not Including 1″ Desktop): 28 – 1/2" to 42 – 3/4" (725cm-107.5cm)

Frame Width (fixed frame): 39-5/8" (100cm)

Foot Length: 23 1/2″ (600mm)
Dimensions: 54″L x 30″W x 1″H (137cm x 76cm x 2.5cm)
Colors: Available in Black, Grey, White & Walnut.
Biist Heavy-Duty Height Adjustable Workstation:
Introducing The Biist: The Ultimate Workhorse for Modern Workspaces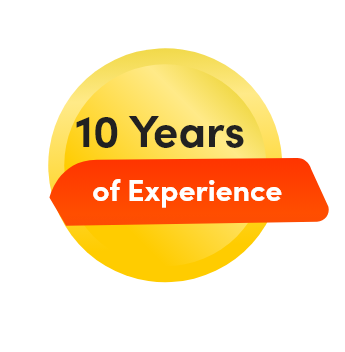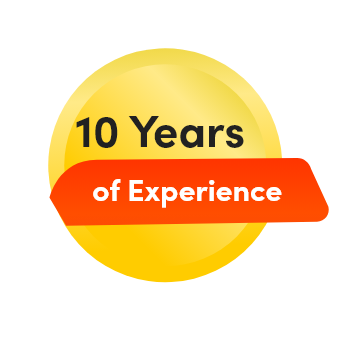 Trust in The Biist Experience
Beyond its impressive features, The Biist offers unparalleled peace of mind. Enjoy a comprehensive 10-year warranty, a testament to its enduring quality. Should you ever need assistance, our dedicated team is always at the ready, ensuring your experience is nothing short of exceptional.
Strength Meets Innovation
The Biist isn't just a desk; it's a testament to resilience and innovation. Engineered with thick steel tubing legs, it guarantees stability even at its towering height. Its awe-inspiring weight capacity of 551 lbs., driven by a heavy-duty single motor, isn't just a number – it's a promise of unwavering support to your extensive equipment and projects.
Quiet, Quick, & Effortless Adjustability
Transition between sitting and standing shouldn't disrupt your workflow. With The Biist, experience ultra-smooth height adjustments at a rate of .6"/second, all while emitting a noise level of less than 50db. With a customizable gyroscopic sensor, reminders to transition between sitting and standing, and an integrated child safety lock, this workstation ensures safety without compromising on convenience.
Designed for the Master Craftsman
Every detail of The Biist is tailored for those who demand more from their workspace. The optional tool rack accessory, specifically curated for this model, ensures your tools are within arm's reach, maximizing efficiency. And for those who value aesthetics, the option of a sturdy upper pegboard keeps your essentials organized and accessible.
Pair The Biist frame with our premium 1″ desktops, crafted from dense wood fibers and finished with a thermally fused laminate. With a durable 3mm PVC edge banding, these tops aren't just about looks – they're built to endure. Ethically sourced and proudly manufactured in Canada, they're a testament to our commitment to quality and sustainability.
Unlock the future of efficient workspaces with The Biist: a perfect fusion of unmatched strength, adaptability, and design. This heavy-duty height adjustable workstation has been expertly crafted for enthusiasts and professionals alike, be it in a bustling garage, a meticulous workshop, or an ergonomic home office.
If you're in pursuit of the perfect workspace, where robustness seamlessly meets innovation and design, look no further. The Biist isn't just a workstation; it's a declaration of your commitment to quality, efficiency, and uncompromising performance. Elevate your work experience; choose The Biist.
Frequently Asked Questions
Begin by introducing what a smart desk is and its advantages, setting the stage for more detailed inquiries.
"This desk is literally everything we've been looking for in a robust work station. Sturdy, powerful, clean looking, minimal, great build quality. Highly recommend it!"
– Amy H.
"I use this desk every day in my art studio, and being able to stand and move around has enhanced my productivity by at least 30%! It was well worth the money and I LOVE the peg board, I hang all my brushes and paints on it with little hooks!"
– Jason S.
"Great product, it takes a while to put together, but it can handle a lot of weight and lift with ease. Definitely made for heavy duty projects and garage work."
– Lukas J.
"Don't get me wrong, this desk is great, but when I was setting it up, I didn't put the shaft in properly and I had to take it apart to fix it – it was my fault, but it was annoying still – once I Fixed it though, it worked like a charm. Certainly satisfied."
– Bradley V.
"I am pleasantly surprised at how sturdy this desk is and there have been zero problems with any of its electrical functions."
– Alexis G.
"I do a lot of work in the garage standing up and having a lift table that is able to support all my heavy tools and is height adjustable is such a blessing."
– Dawson P.
"This desk is fantastic! Very strong. The motor is smooth and objects that are easily knocked over stay put when adjusting the height. It goes just low enough for me while also going much higher than I'll ever need. Overall, excellent quality. Strongly suggested."
– Georges T.
"Looks good and feels well built. It's a single motor machine but the motor runs smoothly and it's rather quiet. I easily assembled it in less than an hour. The motor is so strong, it was even able to lift me and my husband who is a big guy weighing 260lbs – together we're about 400lbs and it didn't even break a sweat!"
– Michael H.
"This is a fantastic, high-quality desk that has significantly reduced my husband's back problems since he works in the garage A LOT. This could be a good investment for your health if you have back pain that is made worse through sitting at a desk. I highly recommend it."
– Nadia E.
Wonderful desk If you're into DIY
"I've been quite pleased with my desk, the peg board is so useful! The desk is solid, and the raising mechanism is smooth, quiet and can lift a s*** ton of weight!"
-Samuel K.
Free Shipping
30 Days Trial
10 Year Warranty