Free Shipping
30 Days Trial
10 Year Warranty
If you don't love your desk send it back for free
Free Shipping and Tracking from
our door to Yours!
If you have any issue,
we'll make it right!
Our consultants are available on Monday through Friday from 9 AM to 5 PM Eastern
Single High Performance Motor

LED Digital Remote with 3 Programmable Heights

Gyroscopic Collision Sensor

2 telescopic Leg Column
Load Capacity:

198

lbs (90kg)

Up Down Speed: 1.0″ (2.5cm) / second

Sound Level: < 50db

Adjustable Height Range: (Not Including 1″ Desktop): 26.65″ – 45.0″ (67.7cm – 114.3cm)

Adjustable Frame Width Range: 32-15/16″ – 50-3/4″ (83.7cm – 129cm)

Foot Length: 25 1/2″ (647mm)

Dimensions: 54″L x 30″W x 1″H (137cm x 76cm x 2.5cm)
Colors: Available in Black, Grey, White & Walnut.
Ediison Compact Single Motor Standing Desk
Experience the Pinnacle of Compact Workspaces with the Hiilo Ediison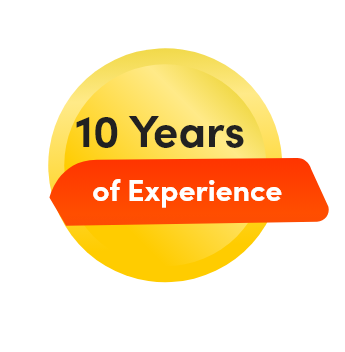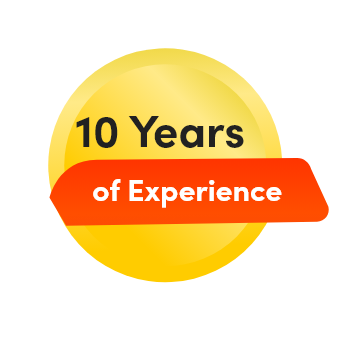 At Hiilo, we stand by our craftsmanship. That's why the Ediison comes with a generous 10-year warranty, giving you peace of mind for the decade ahead. Coupled with our responsive live support and a 30-day trial period, we ensure your satisfaction remains our top priority.
Masterfully Compact, Astoundingly Robust
Boasting the ability to adjust its width to a mere 33", the Ediison is a marvel for those challenged by space. Whether your workspace is a quaint studio apartment or a cozy office nook, the Ediison fits seamlessly while offering the full benefits of a standing desk.
Reliability Meets Advanced Technology
Driven by a robust single-motor frame, the Ediison promises smooth and quiet transitions, emitting under 50 db even in motion. Your safety and that of your loved ones is paramount; hence the inclusion of a gyroscopic collision sensor and a child safety lock. And with three programmable positions, you have the luxury of defining your own comfort, with your preferred heights just a touch away. Need a gentle reminder to stretch your legs? Let the Ediison's Time-to-Stand settings nudge you towards healthier work habits.
Customization at its Best
Your workspace should reflect your unique preferences. The Ediison allows you to dictate every aspect of your desk. Adjust the collision sensitivity, set your desired height range, and personalize your desktop with our ethically sourced, dense wood fiber tops, beautifully finished with thermally fused laminate and a durable 3mm PVC edge banding.
Hailed as the best compact standing desk in Canada, the Ediison isn't just a piece of furniture—it's a statement. A statement of style, quality, and commitment to providing only the best.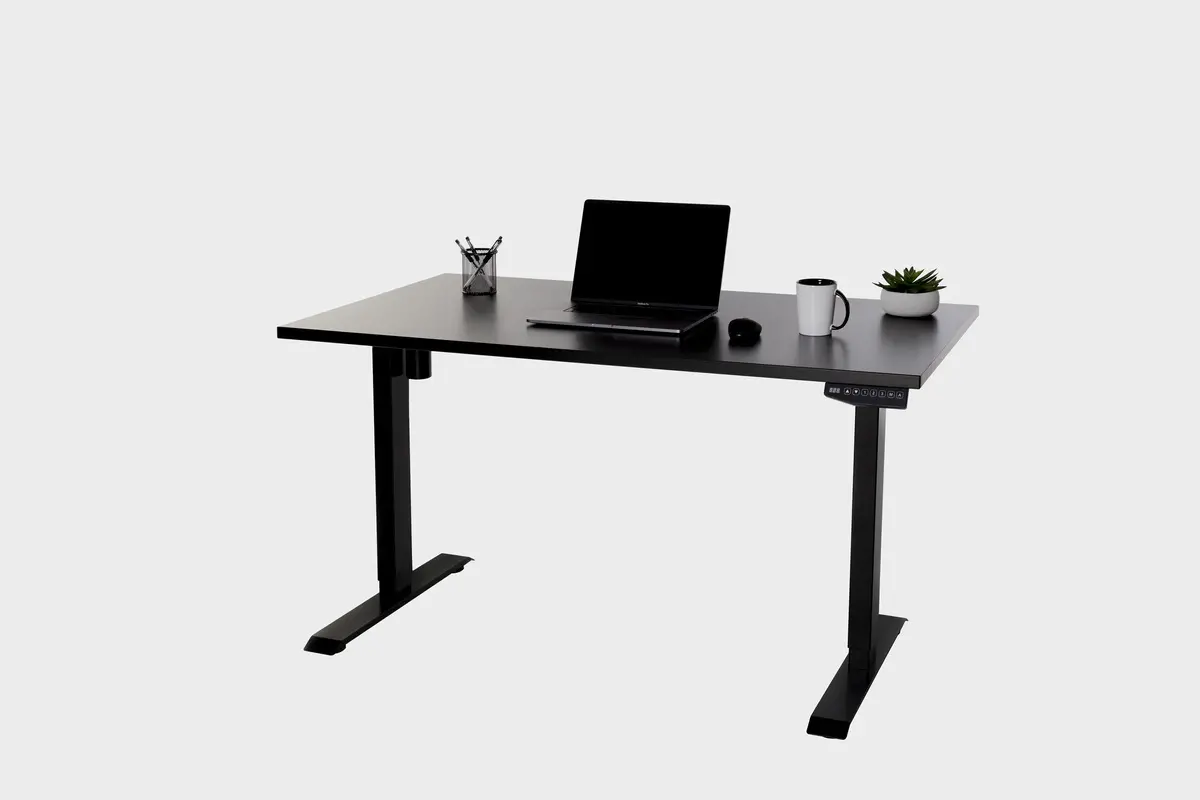 In the age where space is a luxury, the Hiilo Ediison stands out as a testament to ingenious design and unparalleled functionality. Meticulously crafted for those who demand excellence even in tight spaces, the Ediison redefines the very essence of compact standing desks.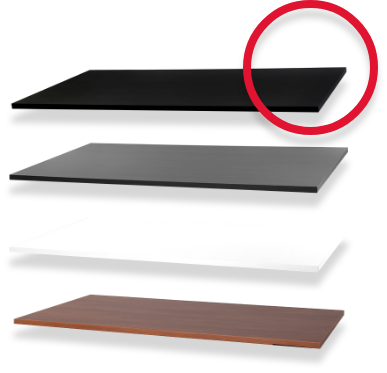 Effortless Assembly, Timeless Enjoyment
With an intuitive assembly guide and video, setting up your Ediison is as pleasurable as using it daily.
With the Ediison, you're not just purchasing a desk; you're investing in a lifestyle—a lifestyle that prioritizes health, productivity, and style. Make the switch today and elevate your workspace to new heights. Experience the unmatched allure of the Hiilo Ediison.
Frequently Asked Questions
Begin by introducing what a smart desk is and its advantages, setting the stage for more detailed inquiries.
"I started a full-time remote job and realized I needed a solid standing/sitting desk, which is why I purchased this one. It's incredibly quiet and smooth. Because it's so smooth, I didn't even notice it was moving the first time I tried to raise it."
– Jeremy L.
"It has a nice appearance and is well constructed. The motors are quiet and run nicely. It took me less than an hour to put together. My desk is black, and if you take that way, keep a good microfiber cloth and cleanser handy since it shows every single fingerprint you leave on it."
– Shawn K.
"You can hardly hear the motor. The size is perfect if you have a laptop and 2 larger monitors. Super easy to put together. I highly recommend it."
– Pamela H.
"I came across this desk at my current job and was impressed by its sturdiness; there was no rocking at all."
– Nathalie Z.
I LOVE this desk!!!! Best Quarantine Purchase ever!
"I hated staying seated all day. Now I force myself to stand up. Excellent value for the money. You won't regret buying it!"
– Angela S.
The table is really stable
"The mechanical parts are very solid, and there is no shaking. Also, the desk top had the best packaging I'd seen so far; it was extremely well-protected and arrived in perfect condition."
– Milena B.
I'm very pleased with it.
"I bought this table based on the reviews on this page, and I'm so glad I chose Hiilo because they have excellent after-purchase care if you need any help at all. They literally answered my email minutes after I sent it."
– Louis G.
The greatest investment ever
"I wasn't convinced I needed a height adjustable desk until it arrived. I put it together and started using it the next day. I can honestly say that I will never again sit to work or other activities from my home office. I love it so much that my wife wants one for her home office. Thank you so much, Hiilo. You've changed our work lives.."
– Christian C.
"It's simple to set up, it works well but I consider getting a 2 motor desk because the shaft can be an issue if it's not well aligned, which I learned the hard way since once l finished setting it up 1 leg kept going up while the other stayed put. Once I figured it out though it worked perfectly."
– Florence R.
****Excellent desk, I highly suggest it, but...
"I've only had it for a few weeks, but I can already tell that this desk is fantastic. The shipping was quick, and the assembly was simple, however the directions in some places could be improved. It took me about 1-2 hours to complete two of these desks. The workstation is both comfy and simple to use. The one disadvantage is that the desk does not include a cable management tray. That, in my opinion, should be a standard accessory rather than something you have to purchase individually."
– Gillian C.
"I couldn't be happier with the desk; it's well-made, strong, and stylish."
– Gabriel B.
"This solid desk has enough room for my two monitors, keyboard, mouse, and external speakers, while still leaving enough room for working. It was simple to put together. The single motor system works flawlessly, just be sure to install the shaft properly or it will get stuck. Once I set it up properly though, I had no trouble using & programming my height settings."
– Diana S.
"Great product & excellent customer care."
– Matthieu A.
"Because I slouch most of the time, having the ability to stand up for this desk is quite beneficial to my posture. During classes and work, I spend a lot of time at my desk. It is so simple to press a button, stand up, and return to work. One of the best apartment investments I've ever made and the price was right within my budget. Highly recommend this desk."
– Edward D.
Free Shipping
30 Days Trial
10 Year Warranty