Enterpriise T - Best Commercial Grade Standing Desks - Canada's Favourite Standing Desks





10
Best Value
Price: $535.00 USD
Price: $535.00 USD
Price: $535.00 USD
Highly customizable settings:

Advanced gyroscopic collision sensor sensitivity adjustments.
Min-max height adjustments.
LED brightness.
Inch or Centimetres feature.
On/off beeping.
Child Safety Lock.
T frame.
Time-to-stand alarm.

Adjustable Desk Height Range (Not Including 1″ Desktop): 23.5″ – 48.75″ (59.7cm – 123.8cm).
Thick steel tubing legs for a sturdy and durable platform when raised to the highest setting.
Dual Motor Power; Our premium dual-motor model offers quiet and top-of-the-line smooth motion.
Canada's Favourite Standing Desks.
Desk Tops do not come with pre-drilled holes to allow full customization of desk frame width.
Easy Installation - Get your desk built quickly with our assembly guide and video.
10 Year Warranty - Our warranty will provide you with peace of mind in case anything goes wrong and our staff is a phone call away, ready to help.
Get it by October 6-13 2022
Free Shipping
Only 17 left in stock.
$755.00 USD
$755.00 USD
$755.00 USD
$755.00 USD
$535.00 USD
$755.00 USD
$755.00 USD
$755.00 USD
$755.00 USD
$535.00 USD
$755.00 USD
$755.00 USD
$755.00 USD
$755.00 USD
$535.00 USD
FREE delivery October 6-13 2022
17 In Stock.
30 Day Returns
Ships from Canada
Made in Canada
Our products are proudly made in Canada
30 Day Trial
If you don't love your item, return it for a full refund.
10 Year Warranty
If you have an issue with your item, we'll make it right.
Free Shipping
Tracking information available
Live Support
Need help? Call us or use the live chat for quick support!
Top of the line motorized frame
The Enterpriise is equipped with a three segment leg design and a range of motion of 23" – 48.75". With its quiet dual motors that emit less than 45db, The Enterpriise allows quick, smooth and reliable height adjustments whenever you feel the need to stand at your work station. The Enterpriise also boasts a customizable gyroscopic sensor and a child safety lock.
T FRAME vs. C FRAME
The T-Frame design means that the legs of the desk are centered on the feet, which provides equal space in front of and behind the desk frame.The C Frame has longer feet at 27.5", while the legs are offset towards the back of the frame. The C Frame is ideal for larger desk surfaces, mounted accessories such as an under-desk pencil or keyboard tray.
3 POSITION MEMORY
Optimize your workflow by pre-programming your positions for sitting and standing. Your favorite working positions are a touch of a button away. You can also program your Enterpriise to remind you when to stand!
CHOOSE YOUR TOP
Our 1" desktops are made with dense wood fibers, thermally fused laminate and durable 3mm PVC edge banding. All of our desk tops are also ethically sourced & manufactured in Canada.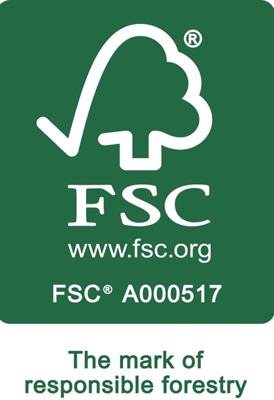 Technical Specifications
Dual Electric Motors
LED Digital Remote with 3 Programmable Heights
3 telescopic Leg Column
Gyroscopic Collision Sensor
Load Capacity: 308lbs (140kg)
Up Down Speed: 1.25″ (3.2cm) / second
Sound level: =< 40db
Adjustable Height Range (Not Including 1″ Desktop): 23.5″ – 48.75″ (59.7cm – 123.8cm)
Adjustable Frame Width Range: 43-5/16" to 63" (110cm – 160cm)
Foot Length: 23 1/2" (597mm)
Dimensions: 54″L x 30″W x 1″H (137cm x 76cm x 2.5cm)
Available in Black, Grey, White & Walnut.
BIFMA certified, RoHS (EU) certified, TUV certified, ANSI certified
Limited 10-year warranty on this item. If you experience hardware malfunctions or technical issues, you can count on our team to rectify the problem quickly.

Read more about our warranty
Experience the Hiilo difference with our 30-Day Trial with Free Returns.

If you are not completely satisfied with your item purchase for any reason, return it within 30 days for a full refund.

Read more about our Return Policy
Hiilo offers Free Shipping and Free Returns for all US & Canadian based orders during the 30-day trial period.

Your order is guaranteed to ship within 1 business day following the order.